New York City — Governor Kathy Hochul and Mayor Eric Adams announced "New New York: Making New York Work for Everyone," on December 14th. New New York is a strategic plan to make the business districts more vibrant, transport more effective, and make sure growth is green and inclusive.
In a rambling address to The Association for a Better New York (ABNY) breakfast, Hochul hailed the proposal as a way to adapt in a post-Covid world, mainly to tackle the City's housing crisis. "We have already made historic investments," she said, "but we need to go big, go bolder, go New York." Some improvements mentioned include investments for new subway stations in the minority-majority Bronx to more easily transport workers to Midtown. Hochul hopes to see 800,000 new housing units across the state in ten years. She also thanked a member of her "dream team," Jewish Metropolitan Transit Authority Director, Janno Liebler.
Mayor Adams described the beginning of the process as a series of meetings with business leaders, including, panelist "Kathryn Wylde, and those who [sic] JP Morgan Chase and Goldman Sachs." According to her bio, "Kathryn Wylde is the President and CEO of the Partnership for New York City, a nonprofit organization whose members are the city's global business leaders and major employers." Her liaison to governmental entities, like the Mayor's office, is Jewish Senior VP of Government Affairs Michael Blaustein.
While initially charged with improving New York's central business districts, the planners gradually increased the scope of the project to encompass various aspects including: public safety, reforming childcare, and transportation.
The best-laid plans of mice & men
The report data was compiled with the assistance of McKinsey & Company. The plan references Whites or White Americans/New Yorkers etc., precisely 21 times ("white is lowercased in contrast to Black unless quoting another source). Whites are only referenced to highlight disparities between groups. For instance, Black New Yorkers have an average commute of 9 minutes longer than White New Yorkers, yet the disproportionately White commuters who reside in New Jersey or Connecticut aren't counted. (p. 85) But on the basis of that statistic, the State intends to target transit improvements in majority-minority neighborhoods.
At the same time, subway ridership is down across the city. The report primarily blames work-from-home arrangements for decreased ridership. Another factor may be the myriad instances of violence and criminal activity on the subway perpetrated primarily by Black New Yorkers.
We propose a new economic model for inclusive growth and economic mobility: a "shared prosperity"
model that is pro-growth, explicitly anti-racist, and asserts that equity and inclusion must have an equal seat at the table in the creation of the blueprint for the city's future, in order to ensure that participation in the future economy reflects the diversity of New York.

This quote is reprinted verbatim on pp. 19 & 108.
The City wants private industry to lead the future of "decarbonization" with "innovative financing mechanisms" which will target 'Minority and Women-owned Business Enterprises and Environmental Justice Areas.' The planners intend to deregulate zoning allowing more retrofits of office buildings that suffer high vacancy rates. The renovations will use green building methods. The new economy will be tech-focused, powered by new offshore wind projects in the Lower Bay and Long Island Sound. The State expects offshore wind to power "6 million homes by 2035." (p.112)
The plan intends to challenge, "racist approaches to assessing risk combined with disparities in wealth [which] result in disproportionate loan denials or unaffordable interest rates," to BIPOC entrepreneurs. A new common application will allow business owners to register as Minority or Woman-Owned Business Enterprises much more quickly. M/WOBEs receive largesse in the form of generous city procurement contracts.
In addition, during 2023, the soon-to-be-launched Small Business Opportunity Fund will help borrowers obtain low-interest microloans. But SBOF intends for this $75 million investment to be targeted primarily toward BIPOC or immigrants. New York State has already undertaken significant efforts to disproportionately assist non-Whites economically.
In the past year, more than $1 billion has been targeted toward small business relief in the wake of
the COVID-19 pandemic, including the $250 million COVID-19 Capital Costs Tax Credit; the $800 million Pandemic Small Business Recovery Grant Program that supported more than 35,000 small businesses, with approximately 90 percent of funding going to Minority and Women-Owned Business Enterprises (M/WBEs).

The Plan p. 130
Only 10 percent of State pandemic-related aid went to businesses owned by White men, with an unknown subset of the businesses run by Jews. Likewise, very little investment is targeted toward majority-White, Staten Island compared to the other boroughs.
The Doctor[off] is in
The plan for New New York was created by, "co-chairs and former deputy mayors Robin Hood CEO Richard Buery and former Sidewalk Labs CEO Daniel Doctoroff, [with a] broad and diverse panel of civic leaders and industry experts."
Out of crisis comes opportunity. While the pandemic and the problems it has created, especially its impact on the way we work and our commercial districts, are significant, New Yorkers never back down from a challenge. The panel's report is comprehensive and bold and, most important, has the once-in-a generation alignment of the governor and mayor. We have the opportunity to spur growth that is equitable, get people where they need to go faster, reimagine our key commercial districts, and make New York City the best place to work no matter what you do or where you do it from.

Daniel Doctoroff, co-chair of New New York Panel
Daniel Doctoroff founded Sidewalk Labs with Google, which helped launch start-up companies involved with urban planning and space utilization. The Jew Doctoroff serves on the board of directors for Bloomberg Philanthropies, The World Resources Institute, and as Former NY Dept. Mayor for Economic Development & Rebuilding. He is most well known for managing two failed bids for NYC to host the 2008 and 2012 Olympics and for founding The Shed.
The Shed is a contemporary art gallery and performance center located at The Bloomberg Building in Manhattan. A recent performance sponsored by M&T Bank called The Fire Ensemble featured, "[a]n intergenerational choir community dedicated to using song and ritual as tools for collective liberation centering BIPOC and LGBTQIA+ [sic] folx." Founded by Kentucky-based thespian Troy Anthony, The Ensemble quasi-leader practices "Black queer joy."
Another 2022 performance by "z tye" was The Available Bodies which mourns transgendered Americans murdered in 2021. Advertised as:
a spiritual performance offering therapeutic healing for the LGBTQIA-POC community in a safe space of solidarity…The Available Bodies provides opportunities for fellowship in shared experiences through movement, spoken word, and sound making. Throughout the performance, the artists use red tape to create a landscape of safe space for trans ancestors to enter the ritual. During this manifestation, z tye works through a sequence of practices learned in the Pentecostal denomination and attempts to use them to conjure ancestors taken from this community too soon.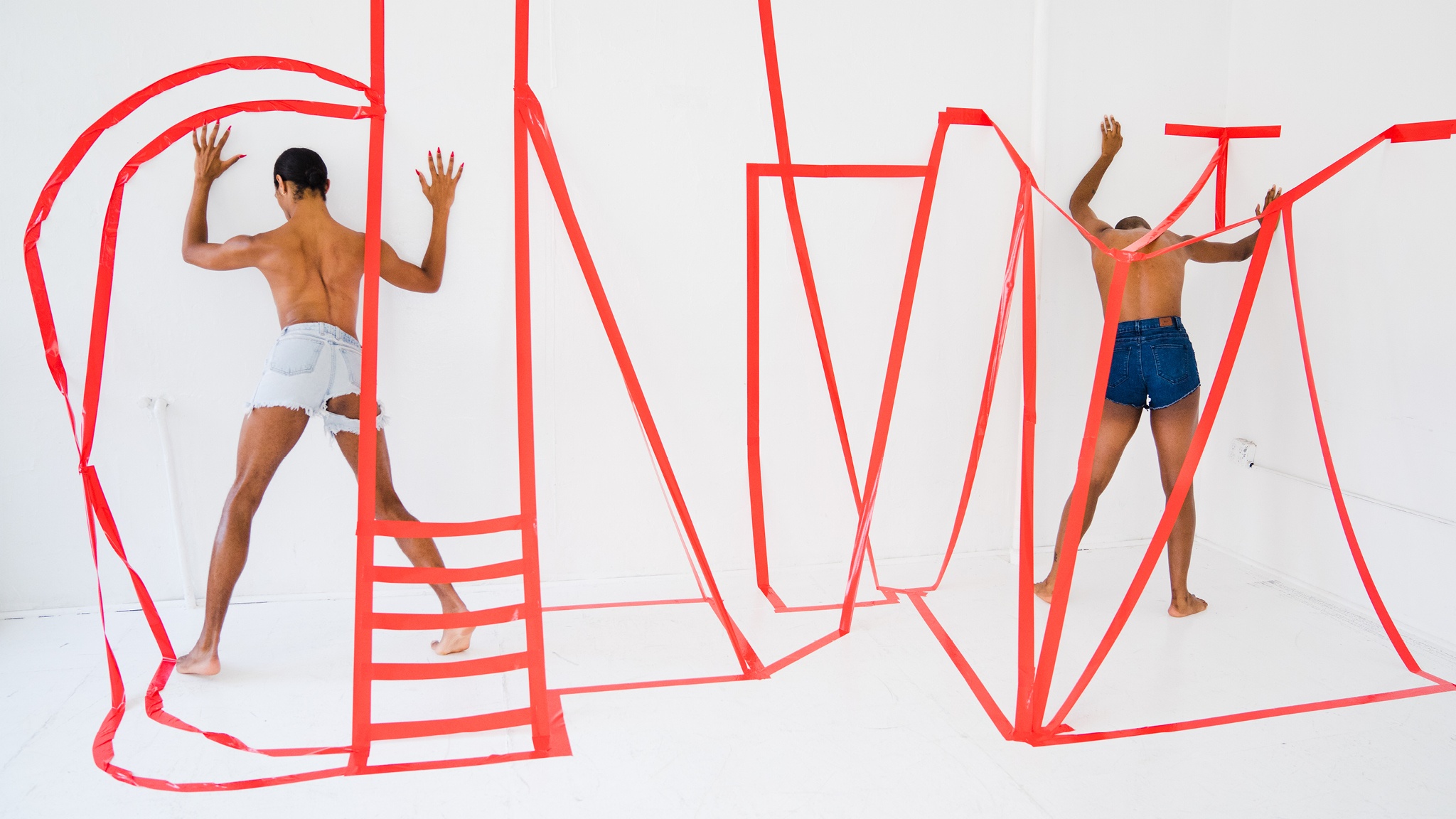 Other notable Jewish board members of The Shed include Dasha Zhukova Niarchos (ex-wife of Roman Abramovich), Shed Vice Chair Ann Sarnoff (Fmr. CEO Warner Bros. married to a Jew), Dean Shapiro (Snr. VP. Oxford Property Group; Columbia Professor), Shed Chair Johnathon Tisch (co-Chair, Loews Corporation), Robert Goldstein (BlackRock COO) and Ex-Officio Mark Levine (Manhattan Borough President).
Those who plan, plan to fail
The Executive Director of the New New York is Julie Stein. According to her bio:
In her previous role at New York City Economic Development Corporation (NYCEDC), Julie served as a Senior Vice President in the Asset Management Division and co-head of the Portfolio Management Department. Prior to that, Julie served as NYCEDC's Executive Director of Sunset Park, where she oversaw leasing, campus planning, and placemaking for NYCEDC's industrial assets in Sunset Park, including the Brooklyn Army Terminal and the Made in New York Campus at Bush Terminal…Julie started her career at NYC City Hall, working for Deputy Mayor for Health and Human Services Linda Gibbs. Julie holds a Master's in city planning from the Massachusetts Institute of Technology and a Bachelor's in public policy from Brown University, and she is a graduate of the Coro Leadership New York program.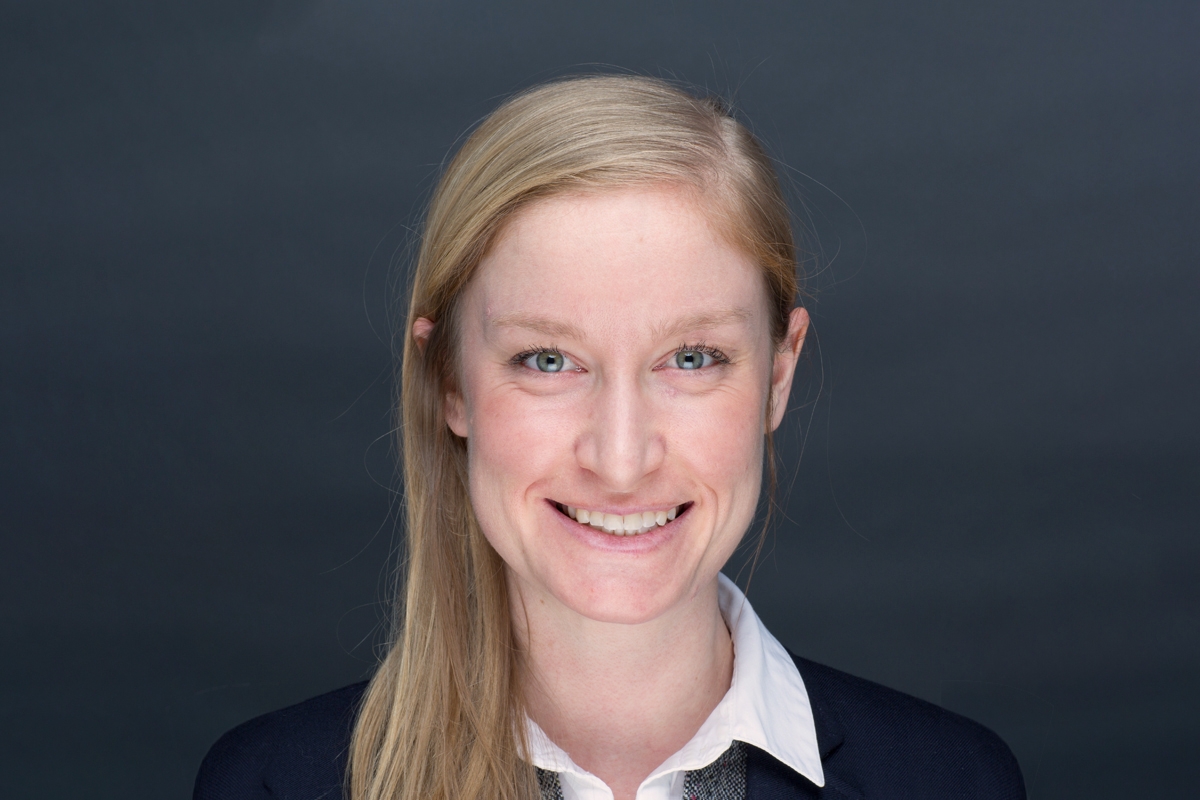 Other New New York panelists include:
Murad Awawdeh, Executive Director, New York Immigration Coalition; ("The New York Immigration Coalition (NYIC) is an umbrella policy & advocacy organization that represents over 200 immigrant and refugee rights groups throughout New York.")
Sian Beilock, President, Barnard College at Columbia University; ("Beilock is a member of the National Academy of Kinesiology and the Council on Foreign Relations and a fellow of the American Psychological Association and the American Association for the Advancement of Science (AAAS). Her research is funded by the U.S. Department of Education, the National Science Foundation (including a CAREER award), and private foundations.")
Hon. Sharon Bowen, Chair, New York Stock Exchange; (Bowen is the first Black woman to lead the NYSE.)
Victor Calise, Director of Global Culture, Equity, and Inclusion, Centers of Excellence, Walmart.
James Chin, Vice President, Government Affairs, NBCUniversal.
Matt Cohen, President, and CEO, Long Island Association.
James Katz, NYS Deputy Secretary for Economic Development and Workforce (Panel Steering committee).
Janette Sadik-Khan, Principal, Bloomberg Associates.
Stephen Scherr, CEO, Hertz Corporation; (Scherr serves on the BOD of the Jewish Museum of New York and is also a member of the Council on Foreign Relations.)
David Solomon, Chairman, and CEO, Goldman Sachs.
Dr. Merryl H. Tisch, Chair, State University of New York; (daughter of Rabbi Philip Hiat and wife of The Shed's Chairman James Tisch. "Dr. Merryl H. Tisch serves on the Public Design Commission as the representative of the Metropolitan Museum of Art, where she is a trustee…As Chancellor of the New York State Board of Regents, Dr. Tisch was responsible for setting the State's education policy and overseeing both public and private education throughout New York. She currently… [serves] as co-chairperson of the Metropolitan Council on Jewish Poverty…sits on the executive committees of The Washington Institute for Near East Policy and the Citizens Budget Commission." The Washington Institute is an overwhelmingly Jewish neoconservative think tank.)
Jane Wiesenberg, New York State Executive Chamber; (Member of panel staff.)
While you were asleep
The Big Apple has lost population for the first time in decades, according to a 2021 estimate. Down over 300,000 residents, part of the reason is the lack of housing which the plan wishes to address along with the cost of living. However, much of the problem is due to the massive crime wave. Fueled by bail reform and chaos at the City's main detention facility, Rikers Island, there has been a mass exodus of the population. At the same time, Gov. Hochul has focused on fighting alleged anti-Semitism and green policies.
Mayor Eric Adams is threatened by the migrant crisis. As busloads are dropped off from the border every week, "every service we provide is going to be impacted by the influx of migrants in our city," Adams said. "It's going to impact education. It's going to impact the dollars we use to clean our streets. It's going to impact our public safety." It could get more challenging as non-citizens will be allowed to vote in municipal elections starting in 2023, thanks to a bill Adams reluctantly signed. With many new immigrants—including unaccompanied minors—the lack of childcare is a mounting problem. Yet childcare centers are shutting down because workers are leaving the industry and the City is late or inconsistent paying vendors.
In short, diverse New York City is unlivable. New New York, a plan created by elite interests, faces an uphill battle to success. With much of its focus on equity and providing more resources for non-Whites, it's going to be more of the same.
Have a story? Please forward any tips or leads to the editors at [email protected]