East Palestine, Ohio – As the community of East Palestine recovers following the dreadful Norfolk Southern train derailment, it's important to examine the important figures behind the now disgraced Railway.
Who controls Norfolk Southern? What, if anything, did leadership have to do with the disaster unfolding there? It will become apparent that the priorities of Norfolk Southern and its largest shareholders are not to benefit the predominately White working class of the Ohio River Valley. Rather, they benefit their own bottom line.
In May 2017, Norfolk Southern Railway joined CEO Action for Diversity & Inclusion. According to their statement: "we are proud that Norfolk Southern was the first railroad to make this commitment." CEO Action—the subject of previous reporting in this series examining the policies of anti-White corporations—is the largest forum of C-level executives in America to take their pledge.
The consortium was created largely by consulting giant PriceWaterhouse Coopers, which has partnered with the Anti-Defamation League on diversity training guides. There are workshops and summits by which members network and share experiences to better support DEI in corporate America. Over 2,000 organizations are members, including:
AAA (Marshal Doney), Boston Consulting Group (Joe Davis), Centennial (Steven Levin), Dallas Holocaust and Human Rights Museum (Mary Pat Higgans), Etsy (Josh Silverman), Greater Rochester Chamber of Commerce (Robert Duffy), Home Depot (Craig Meanear), Intel Corp. (Bob Swan), KPMG (Paul Knopp) Liberty Mutual (David Long), Moderna (Stéphane Bancel), Netflix (Reed Hastings), OhioHeath (Dr. Stephen Markovich), PayPal (Dan Schulman), Queens College CUNY (Frank Wu), Royal Caribbean Group (Richard Fain), S&P Global (Douglas Peterson), Toledo Museum of Art (Adam Levine), Union Pacific (Lanc Fritz), VISA (Alfred Kelly Jr.), Wynn Resorts (Matt Maddox), Xerox (John Visentin), Yum! Bands (David Gibbs), Zurich North America (Kristof Teryn). 
Choosing just one company per letter is highly instructive.
Managers at Norfolk Southern are required to sit through an online "implicit bias" training course. Training of this kind began in February of 2017 with the Atlanta "Inspire! Summit." Conducted by D&I councils who spread the message at local offices, the railway intends to expand these struggle sessions to the entire staff in the near term.
Norfolk Southern also promotes diverse suppliers. Like many large corporate purchasing departments, they prioritize certified racial minority, LGBTQ, and women-owned businesses, sourcing everything from parts to telecommunications. In 2021, Norfolk Southern spent $122 million on so-called diverse suppliers.
At Norfolk Southern, we strongly believe that our strength is in our diversity. We recognize that inclusive sourcing practices create long-term term value for our customers, shareholders and the communities that we serve. We will therefore remain unwavering in our commitment to maximizing sourcing opportunities and creating mutually beneficial business relationships with qualified and innovative small and diverse firms.

President & CEO, Alan H. Shaw
In 2022, Norfolk Southern declared record quarterly dividends to shareholders. But, on the 21st of February, Norfolk Southern is set to exceed that figure by 9 percent. At $1.35 per share, BlackRock, which holds approximately 10.4 million shares, could see $14 million just from Quarter one dividends (depending on levels of common or preferred stock.) That's on top of $4.23 billion in their own stock buy-backs in 2022.
Yet, Norfolk Southern has only pledged $1.7 million to the residents of East Palestine, plus $25,000 to The Red Cross, Marketwatch reports. That number is expected to rise, however, as local residents are demanding settlements and politicians are placing more pressure. That sum, which includes a $200,000 reimbursement to the local fire departments, appears paltry by comparison.
Meanwhile, Class I railroads, like Norfolk Southern, have taken advantage of the supply chain crisis to charge extra fees for cargo waiting in ports. The Surface Transport Board, the federal rail regulator, has been unwilling or unable to force freight carriers to reduce these fees, which have added significantly to their operating income.
So, who is on the receiving end of this dividend? Norfolk Southern's largest investors, by number of shares outstanding, are:
The Vanguard Group
BlackRock Institutional Trust Co.
State Street Advisors
JP Morgan Asset Management
Lazard Asset Management
Capital International Investors
Capital World Investors
Goede Capital Management
Wells Fargo Advisors
Dimensional Fund Advisors
Readers may already be aware of Larry Fink of BlackRock and Jamie Dimon of JP Morgan. But many often overlook The Vanguard Group, Lazard Asset Management, and Wells Fargo & Co. Vanguard and Blackrock together own One-fifth of State Street Advisors.
Vanguard of the establishment
Vanguard's CEO is Harvard alum, Mortimer Buckley. The board of directors—which doubles as its "diversity & inclusion" committee, includes Jewish Sarah Bloom Raskin. Sarah Raskin served as Dept. Treasury Secretary and a Governor of the Federal Reserve (FED). She was President Biden's nominee for vice chairwoman of banking supervision at the FED. However, Republicans blocked her nomination on the grounds she was overly focused on climate change and opposed to fossil fuels.
Raskin helps oversee the Regenerative Crisis Response Committee, a center-left environmentalist institute that provides policy analysis related to decarbonization or "net-zero." One of their big ideas is so-called green mortgages. Bloom specifically wants to find ways to protect international finance from the alleged impacts of climate change, such as stress testing banks for floods or other natural disasters. Yet, Vanguard has been criticized by Amazon Watch for investing in oil companies currently destroying the Amazon Rainforest.
Another Vanguard board member is the lesbian Tara Bunch, who oversaw Trust & Safety at Airbnb before joining Vanguard. She previously served on the board of Out & Equal—an LGBT advocacy group. Out & Equal partners "with Fortune 1000 companies, government agencies, and organizations across industries and diverse missions to provide LGBTQ+ executive leadership development, comprehensive [Diversity & Inclusion] training and consultation, and professional networking opportunities that build inclusive and welcoming work environments."
O&E partners include Apple, the Central Intelligence Agency, Dupont, Exxon Mobile, the Federal Reserve, JP Morgan (a shareholder of Norfolk Southern), Liberty Mutual, Northrup Grumman, Pfizer, SAIC (who sponsored a drag-show in Cookeville, TN drag-show protested by the National Justice Party), the Tennessee Valley Authority, the US State Dept., Walt Disney Company and Wells Fargo (see below). They also work with the transgender advocacy group, the Gender Cool Project.
If you've noticed more pro-LGBT narratives in your workplace, O&E might be behind it.
Out and Equal works with executives, HR and D&I professionals, and LGBTQ+ employee resource group leaders to strengthen their role as internal change agents, bolstering their effectiveness and helping them incorporate and advance best practices in Diversity & Inclusion work…Our goal is to challenge organizations and transform workplaces.
Back in December, it was previously reported that Vanguard Charitable Endowment has been a prominent funder of the long-discredited Southern Poverty Law Center (SPLC). According to Influence Watch, they funded the SPLC to the tune of $747,480 between 2006-2014 through their donor advisory fund. A 2021 internal report suggests Vanguard continued providing grants through this fund. The SPLC ranked 9th overall. Other top-ten groups included Planned Parenthood, the ACLU, the refugee activist International Rescue Committee and the environmentalist Natural Resources Defense Council (NRDC).
Vanguard is also the largest shareholder of Norfolk Southern's rival, CSX Transportation. Along with State Street and BlackRock, they are also top shareholders in another railway, Union Pacific. Vanguard is the largest combined shareholder in Canadian Pacific, and while it may appear that the Bill & Melinda Gates Foundation Trust is Canadian National's largest shareholder (8%)—when adding six listed Vanguard funds—they are number one. Vanguard is also the top shareholder in BlackRock, along with State Street!
The Lazard people are running the world!
Lazard Asset Management Ltd. also owns several million shares in Norfolk Southern stock. They also appear to benefit significantly from the Q1 dividend.
One board member at Lazard is Richard M. Haass. According to his bio: "Dr. Haass, in his sixteenth year as president of the Council on Foreign Relations [CFR], has served as the senior Middle East advisor to President George H.W. Bush and as a principal advisor to Secretary of State Colin Powell." Haass is Jewish, like many CFR members.
Another board member behind Lazard Asset Management is Director Michelle Jarrard. Harvard Business School graduate Jarrard joined Lazard in 2017. She also serves on the boards of both Axion Biosystems and QUEST Renewables. Axion is a life sciences company, and QUEST produces solar canopy arrays. She previously managed McKinsey's people strategy and diversity. Current pro-equity, Transportation Secretary Pete Buttigieg is another McKinsey alum. Once again, leadership focuses on diversity and green politics.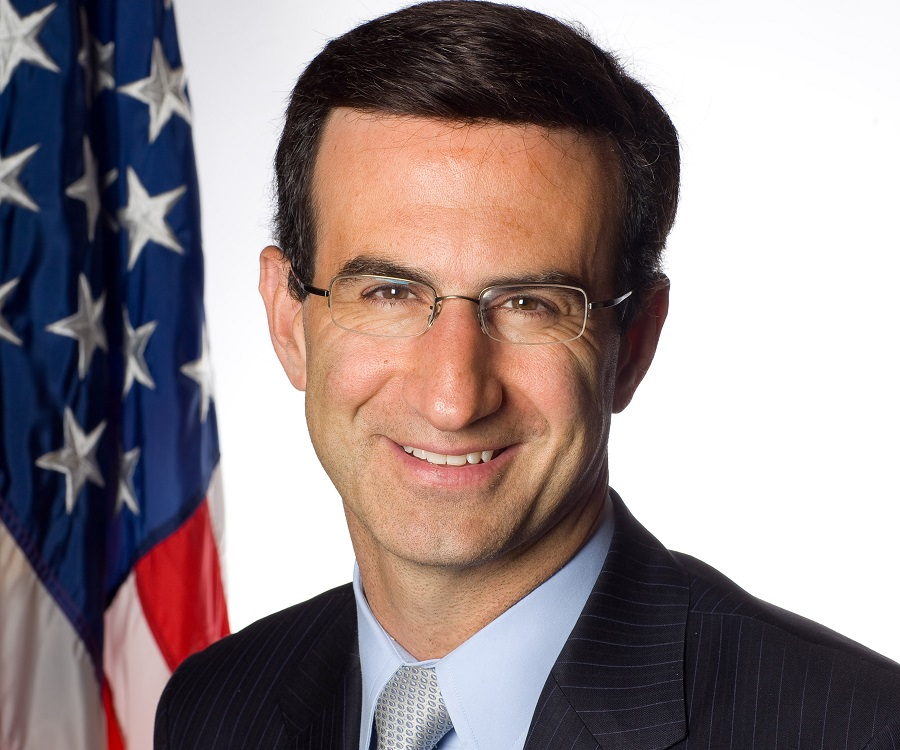 Peter R. Orszag, who is Jewish, "became Chief Executive Officer of Financial Advisory in June 2019." According to his bio, "[p]rior to that, he was Lazard's Head of North American Mergers & Acquisitions since July 2018 and Global Co-Head of Healthcare since November 2016. Mr. Orszag joined Lazard in May 2016 as a Vice Chairman of Investment Banking from Citigroup…Mr. Orszag served as the Director of the Office of Management and Budget in the Obama Administration from January 2009 to July 2010, and was the Director of the Congressional Budget Office."
Lazard Ltd.'s CEO is Kenneth Jacobs—also Jewish. Jacobs serves as a Trustee for the University of Chicago and belongs to the neoliberal Brookings Institution. Lazard, following the lead of Larry Fink and his World Economic Forum clearing house, is fully committed to the ideals of Environmental & Social Governance. Framing themselves as experts in advising clients on ESG, consulting is a big part of the grift. Lazard manages 274 billion in assets.
Acting based on UN Sustainable Development Goals, Lazard executives actively engaged Honeywell (among other companies) in becoming more focused on climate change. In another example, Lazard held "discussions" with Proctor & Gamble to "encourage" them to increase their gender diversity and public advocacy for women's issues. Their ESG investment approach considers issues like biodiversity, human rights, employee diversity, and "critical incident risk management." Apparently, they do not include critical incidents which impact White working people.
Lazard joined the Net-Zero Asset Managers (NZAM) Initiative in 2021. NZAM seeks to use sustainable investing to implement the Paris Climate Accords' decarbonization efforts. With over 300 signatories and $59 trillion in assets managed (31 December 2022), the initiative includes leading lights and lesser-known names in asset management. Norfolk Southern shareholders: BlackRock, State Street, JP Morgan, and Capital Group are all signatories, along with other firms like AllianceBernstein, CBRE Investment Management, Rockefeller Asset Management, and Rothschild & Co.
In their "race to zero," signatories commit to "Implement a stewardship and engagement strategy, with a clear escalation and voting policy, that is consistent with our ambition for all assets under management to achieve net zero emissions by 2050 or sooner." Voting policy means using proxy votes to pressure corporate boards to meet ESG goals. Signatories must also "engage" with other stakeholders including, "credit rating agencies, auditors, stock exchanges, proxy advisers, investment consultants, and data and service providers," to promote green products.
A paper co-written by Nikita Singhal (Lazard's Director, Co-Head of Sustainable Investment & ESG) cites Public Employees for Environmental Responsibility (PEER) who argue the Trump administration reduced EPA enforcement. Corporations caught violating the law could avoid fines (common under Obama), by suspending illegal operations. Essentially, if they simply stopped, they could avoid punishment. EPA enforcement agents declined to a record low of 130 in 2018, down from the legally required 200; ironically, much of that decline was under Obama. Prosecutions and convictions reached record lows. Lazard is broadly in favor of Biden administration policies. However, Biden has failed to reverse many Trump-era policies which have made workplaces unsafe. Lazard doesn't care about that despite their ESG pretensions.
Lazard, although smaller than other institutional investors, is growing its rail portfolio, particularly with Canadian National and Union Pacific. Vanguard is Lazard's largest shareholder, followed by Fidelity, Ariel Investments, and BlackRock. (Ariel is heavily Jewish but also significantly Black as well.) Lazard Ltd. also signed CEO Action's diversity pledge.
All's well that ends Wells Fargo.
Also on the list of Norfolk Southern's top shareholders is Wells Fargo & Company—formerly well respected. But just like Norfolk Southern, Wells Fargo has a history of scandals. Employees, under pressure from daily sales goals and branch management, opened fraudulent or unwanted bank or credit card accounts, in what became known as the "Cross-selling scandal."
What started out as a small discovery in 2013—which saw 30 Los Angeles employees fired for "sales integrity violations"—snowballed into a much larger affair. Potentially, the bank opened 3.5 million unauthorized accounts. By 2018, the Federal Reserve Board took extraordinary steps to limit the bank's size. Wells settled with 50 state attorneys general and paid billions in fines to regulatory agencies. After a shareholder revolt, senior board leadership resigned along with claw-backs of executive compensation.
Wall Street corruption has largely been forgotten since big banks adopted woke anti-White policies. In January of 2023, Wells Fargo announced it would suspend mortgage lending to new applicants who were not existing customers or who lived in "majority-minority" census tracts—clear discrimination against White borrowers. The bank has been quite aggressive in fostering "diversity and inclusion," sponsoring myriad initiatives and projects ranging from art installations to LGBT youth outreach. They also joined CEO Action as did BlackRock.
Wells' Chairman is the Jewish Stephen Black, (formerly Co-CEO of Investment Banking at JP Morgan), and the CEO is Charles Scharf—also Jewish. While unaffiliated with Net-Zero Asset Managers, Wells Fargo has its own history of supporting ESG, for they have also committed themselves to greenhouse emission neutrality by 2050. Wells set a goal of $500 billion in "sustainable finance" investment by 2030.
They are also members of a similar climate group, the Net-Zero Banking Alliance, convened by the UN Environment Programme Finance Initiative. Arguably larger than NZAM, Net-Zero Banking Alliance (NZBA) has a staggering $73 trillion in assets managed. Along with Wells Fargo, other members include Bank of America, Barclays, Citi Bank, Deutsche Bank, Morgan Stanley, Scotiabank, Sovcombank, and The Goldman Sachs Group. Meanwhile, HSBC, JP Morgan Chase, and Credit Suisse are members of both Net-Zero groups.
Global consulting group RMI assists the United Nations and NZBA through their Center for Climate Aligned Finance. The Center describes itself as having, "deep partnerships in finance, industry, government, and civil society; the Center works to develop decarbonization agreements within high-emitting sectors, build global frameworks for climate alignment, and support financial institutions in decarbonizing their lending and investing portfolios." Wells Fargo was a founding partner of the Center in 2020. Mary Wenzel, EVP and Head of Sustainability and ESG Integration said Wells "looks forward to" continuing partnership with RMI staff; "The Center provides a unique platform," she said, "for the financial sector to align approaches and methodologies that collectively drive us, our customers, and their communities toward a net-zero future."
To that end, in 2022, Wells appointed Robyn Luhning as Chief Sustainability Officer. As CSO, it's her job to oversee "the Wells Fargo Institute for Sustainable Finance, which includes climate‑aligned philanthropy, climate advocacy, and support for sustainable finance deployment and accounting. She also will have responsibility for the company's ESG transparency and disclosure initiatives." Despite lobbying against 'climate change,' their apparent unwillingness to challenge Norfolk Southern by institutional investors, despite ESG supposedly being pro-worker and pro-environment.
Victor Burrola, community development officer for Wells Fargo's Social Impact and Sustainability group, serves on the Board of Red Feather Development Group, a non-profit that builds sustainable infrastructure in the Navajo and Hopi nations. Red Feather rebuilds homes up to minimum federal standards.
After a large coal-fired power plant shut down, the natives faced an energy crisis, resorting to heating with firewood. Red Feather, to alleviate this burden, retrofits homes with solar furnaces. In sunny desert areas, they are more efficient while improving indoor air quality. But, they couldn't do it without technical assistance from Wells Fargo. Since the bank is willing to directly assist Amerindians, one would assume they would also be willing to help White people in East Palestine, Ohio. After all, they are a large shareholder in the company responsible for polluting the town, whereas Wells bears little blame for the general state of Navajo housing.
The largest shareholders in Wells Fargo are The Vanguard Group, BlackRock, State Street Global Advisors, and Fidelity.
Conclusion
Returning to Norfolk Southern, the railway has also prioritized ESG standards in line with shareholder demands. According to their 2021 ESG Report, Norfolk wants to cut greenhouse gas emissions by 42%, "in line with the Paris Climate Accords." They have issued over $500 million in "green bonds" that will be used to "decarbonize" their locomotive fleet. Environmental Finance awarded Norfolk Southern its 2022 Green Bond of the Year.
Norfolk Southern caused another environmental pollution incident when reckless switchers in Gainesville, Georgia, crashed several hoppers filled with soybeans. The beans fell into Flat Creek, depleting oxygen levels there, resulting in a mass die-off of fish. The Georgia Environmental Protection Department fined them $10,000, according to a report. Right now, railroads investigate their own accidents and report to the Federal Railroad Administration.
The right-wing news outlet Tennessee Star reached out to BlackRock's public engagement team, trying to ascertain if BlackRock was satisfied that Norfolk's East Palestine response met their ESG guidelines. Unsurprisingly, BlackRock did not comment. Other investors, however, allege in a new lawsuit that the company may have committed securities fraud, among other allegations. Unfortunately, they are being represented by Pomerantz LLP (offices in New York, Los Angeles, London, Paris, and Tel-Aviv), so time will tell whether that investigation bears fruit.
Leaders of the National Justice Party have long called for the nationalization of the large railroads. Ironically, the Alaska Railroad is owned by the State of Alaska, thanks to a 1982 act by President Ronald Reagan. Despite deregulation across the lower 48, for some reason, America's most natural resource-rich state could not be trusted to private companies to manage. Many smaller short lines are owned in part by local municipalities, industrial development agencies, or lease track from them.
What should be clear about the present crisis by now, is that Norfolk Southern Railway's actions—or inaction—speak louder than words. Rather than address the people of East Palestine at a town hall meeting last week, the company pulled out at the last minute, citing "death threats."
The same is true of their shareholders, who invest in all manner of anti-White, 'climate-related' programs; yet when their financial aid actually matters, they are nowhere to be found. The railroad lobbyists try to sell the public on their "climate mitigation" efforts, but it doesn't seem plausible anymore. Instead, institutional investors will reap record dividends while communities like East Palestine and the surrounding areas continue to suffer. Due in part to the efforts of Joseph Jordan and Michael McKevitt, at least some federal aid will assist them.
Justice Report will continue covering developments as they happen.
Have a story? If you work for Norfolk Southern or another big railroad and you've witnessed corporate maleficence, we want to hear from you. Please forward any tips or leads to [email protected]